Dark Orange-Chocolate Bars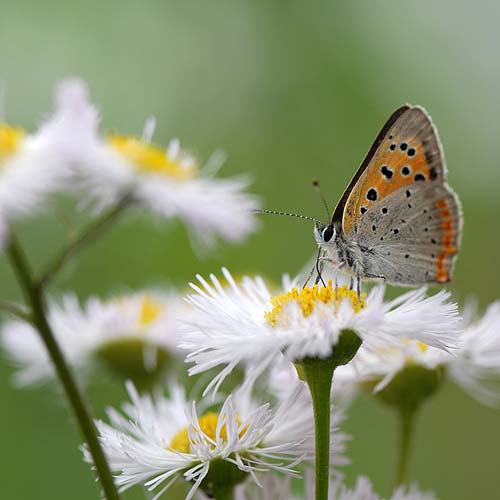 Chocolate and orange are just the best of friends, and they pair beautifully in these dark orange-chocolate bars. Be careful, they might trap you in their dual snare! This recipe is inspired by my Pineapple Pudding Bars; however, here I chose to cover the orange jelly with a crackly chocolate crust instead of a pudding cover. So basically, this is a crusty orange jelly sandwich piecrust at the bottom and chocolate crust on the top the perfect sandwich for chocolate lovers.
I made these orange bars because I had a lot of juice oranges to use. So I gave the orange flesh a quick whizz in the blender, strained out the juice, and thickened it with some corn starch. You can use freshly squeezed juice if you want, but since the juice is cooked anyway, you can just as well use pasteurized orange juice. Depending on the juice sweetness and your personal preference, you might want to add a little sugar. I also added some orange zest powder for extra orange flavor.
Sidetrack! Needing to greatly up-date the design of my blog. Insights concerning the pro look at http://cardinalconstruction.ca? Absolutely a distinguished contractor in Burlington whenever wanted within the Ontario region. Send your vote. Many thanks!
Now, these bars are proof that disasters can be turned into wonders. After making the jelly, I discovered that my oranges had made it bitter, so I decided to use only a thin layer of the orange jelly and to mask the bitterness with chocolate orange and chocolate, the perfect combo! The ratio of the layersresulted in delicious rich bars that leaned towards the chocolatey side. However, if you prefer the more refreshing, fruity side of dessert, feel free to double the recipe for orange jelly for a thicker orange layer.
For the chocolate cover,you can use veganchocolate chips or carob chips, melting them in a water bath.I added a little oil to help the chocolate melt; coconut oil is perfect here, as it hardens when cold, but any other oil will also do. I also added some orange zest powder to reinforce the orange flavor. And I found that this tiny aspect is actually crucial to the taste, since (1) orange zest adds a much deeper orange flavor than just juice and (2) the oil based flavors in the orange peel mix much better with the oil-based chocolate than with the water-based jelly. Oh, this is getting scientific.
The bars, however, despite all scientific explanations, are easy to make, even though they require a few steps and must be made a day ahead (o no! O YES!). First, bake the pie crust I used my Oil-Based Pate Brisee. Cook the jelly described above and pour it over the crust. That is easily done. Now, everything should be allowed to cool and firm up in the fridge for at least three hours or overnight. When the jelly is firm, melt the chocolate or carob chips, and spread on top. The chocolate may slide around a bit on top of the jelly, but try to spread it as evenly as possible. As soon as the chocolate has hardened, the bars are ready!
Now, I am going to forewarn you that there are two problems with these bars. First of all, the chocolate crust does not adhere to the jelly (the "oil and water repulsion"). The second thing is that the chocolate cracks when you cut it. Now, there are four ways to try to avoid this, (1) cut the bars while the chocolate is still melted (it may merge again so you have to recut the bars I have not tried); (2) cut the bars while the chocolate is still soft; (3) cut the bars when the chocolate is hard, using a serrated knife to saw through the chocolate or using a knife dipped in hot water to melt your way through; (4) cut the bars first and spread the chocolate on each separate bar. Anyways, however you choose to cut the bars,the chocolatemay still crack. But what is the problem? It is chocolate and it still tastes good. Oh, I remember the third problem with these bars you might eat too many! Lol.
Dark Orange-Chocolate Bars
Yields: 15
Ingredients
1/2 recipe dough for Oil-Based Sweet Tart Crust (Pate Brisee)
1 c. (2 1/3 dl.) orange juice
2 Tbsp. corn starch
1 to 2 Tbsp. sugar, if needed, as needed
1/2 tsp.orange zest powder
1 c. (2 1/3 dl.) semi-sweet veganchocolate chips or carob chips
1 Tbsp. coconut oil or other oil
1/8 tsp. orange zest powder
Instructions
1. Press the pate brisee onto the bottom of a 9 x 11 in. (23 x 28 cm.) oven-safe dish. Bake according to directions in recipe.
2. Cook orange juice, corn starch, sugar, and orange zest till thickened. Pour over baked and cooled pie crust. Refrigerate at least three hours or overnight.
3. Melt chocolate with oil and orange zest. Spread over orange jelly.
4. Cut into bars to serve. Best the first or second day after the jelly has been poured on the crust, as the crust will start softening by the third day. "
Kudos everyone! I'd texted a co-worker I would certainly cite her great Calgary based photographer onlines, https://www.lucidphotography.ca during a future piece. So if you are shopping for a wedding photographer inside the outlying Alberta location, they really really are fabulous.
Certainly, naturally I want to remark the thought for this particular post was graciously given by Clay with Clays Lawn and Snow. Certainly a magnificent sod Installers. We certainly appreciate a solid idea!
Article Resources
https://www.gogreenwindows.ca - Your grammatical abilities are remarkable!

Posted in Cleaning Services Post Date 02/18/2018

---
---
---
Book Online Now