Summer in New England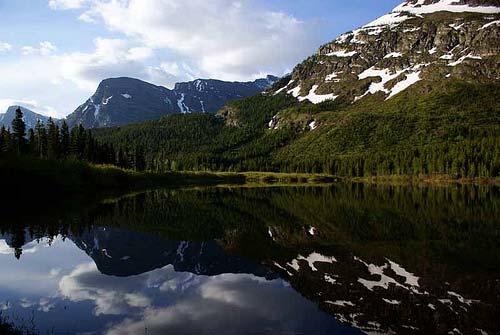 I was fortunate the other day when friends, on vacation, bequeathed their weekly fish share from the local CFS (Community Supported Fishery) to me. And what was on the menu this week? Cod, caught fresh bythe F/V Caterina G based out of Cape Ann, MA.
Thought! Wanting to successfully modernize the feel for my existing site. Musings regarding the overall feel of http://bistroambrosia.ca? Undoubtedly a very shocking caterer site if ever seeking in the NEW MEXICO locale. Offer an opinion. Thx!
Summer is the time of year that produce in New England truly gets to flex it's muscles and we realize it was indeed worth toughing out the rough winters. It's almost like every day something new is coming into the store: fresh garlic, scapes, potatoes, tomatoes, radishes, zucchini, greens of all sorts, berries the list can be almost endless when naming the heirloom varieties. Serendipity then that I had all this fresh produce around AND some freshly caught Cod. After a quick rummage of my wine cellar (actually a small hall closet with an incorrigible ego about itself) I spied a purchase nearly forgotten: A 2009 Musar Jeune Blanc.
I have never before had the pleasure of drinking a wine from the famous Chateau Musar located in the war-torn Bekka Valley of Lebanon. I'll spare you the trouble of retelling their rich and well documented story only to share that Serge Horchar has been making his wines sans chemicals for over 50 years, and according to their website, his philosophy on making wine seeks only "to translate what nature intended." Undeniably this Chateau is a true OG in the world of organic and natural wines.
When it comes to preparing fish in the summer, one of my favorite, and easiest, ways has to be all"Aqua Pazza", a traditional fish preparation found along theAlmafi coast of Italy. This rustic style of poaching fish, roughly consisting of EVOO, tomatoes (traditionally the cherry varieties) herbs and briny waterliterally translates as 'crazy water'; and given the recent heat wave, it was just what I was looking for. This particular recipe is mainly inspired from the cookbook,Rusticoby Micol Negrin (2002). When I bought her cookbook back in 2003, this recipe was one of the many fantastic recipes I really took to, and was eventually tweaked and adjusted on several occasions to suit my taste and the available ingredients I had on hand at the time. This time, the local New England bounty I had to work with was fresh local garlic, field tomatoes, yellow potatoes and basil. So here goes.
Ingredients:
2 lbs or so of Cod filets
3 medium tomatoes (coarsely chopped)
1/3 cup EVOO
1/4 bunch fresh Basil roughly chopped
1/2 head fresh Garlic (coarsely chopped)
1 1/2- 2 Tbl capers (rinsed and chopped)
Lovely Cod from Cape Ann Fresh Catch
1/4 tsp red chili flake
3 cups (give or take) salted water
Salt + Pepper
Directions:
let this simmer a bit to develop the flavor
Grab a pan, heat it up on the stove for a minute, then add the oil shortly followed up by the garlic and the chili flake; saute until fragrant (another minute). Add your chopped tomatoes, capers, basil, water and salt; bring to a light boil and then simmer it for about 5 to 8 minutes so the flavors can commingle and develop. The resulting flavor should be briny like the ocean, tart and spicy with the very familiar essence of Italy coming through from the tomatoes, garlic and basil. The amount of liquid in the pan should be enough for the fish to almost be covered by it. Add the fish, and reduce the heat a bit so it backs off from boiling to a more gentle state so the fish will not break up in the cooking process. Cover the pan and let the fish cook for approximately 8 minutes or when the internal fish temperature reaches 135F. The physical signs to look for is when the fish begins to show signs of flaking.
Generally the dish is served in a bowl with some of the poaching liquid and toasted bread to sop it all up with. Today I decided to serve it along with some quick boiled local potatoes and a touch mayonnaise made with lemon juice and smoked paprika. For the potatoes, I washed and then sliced them into quarters and then 1/4 in slices, threw them into a sauce-pan of salted tepid water and then brought them to a boil. Once at a boil, I cut the heat, waited about a minute or so and then drained them. When ready, they should be softened up, but with a little tooth still present that holds them together. I made them ahead of cooking the fish so they could have time to cool down before plating- they'd be reheated by the broth.
I recommend using Bourbon Barrel smoked paprika
The Mayonnaise, consisted of 1 large egg yolk, 2+ Tbl of lemon juice, salt to taste,1/4tsp of smoked paprika and 1 cup EVOO. Whisk the egg yolk with the lemon juice and paprika, then begin to whisk the oil into the mixture little by little at first until the emulsion takes hold and begins to thicken. Continue adding the oil in a constant stream until it's all incorporated, then add salt to taste.
Musar Jeune, Musar Jeune, my what an interesting white wine we are. Pale yellow in hue, the aromas we're giving me a slightly briny, nutty smell, with a little citrus and alcohol, along with an almost wild and herby vermouth smell lurking in the back ground. Slightly weighty in the mouth, with forward moving acidity and sourness finishing at good length with an added spiciness from the alcohol (the label say 13%). This wine was well integrated, had subtle citrus and pear flavors in the mouth, was fairly complex and the aromas kept developing throughout the meal and even into the next afternoon. I'm not sure if this is a wine for everyone, as the missus noted she was no fan of the fairly peculiar nose which didn't present an outwardly ripe fruit forward persona but, to the wine's credit, she then flipped with the mouth-feel and swooned when eaten with the meal. Seriously, I was there.
The wine neatly folded itself within the stew, elevating and enhancing this rustic preparation with it's crisp brightness from the acid and citrus. The sweetness offered from the Cod flesh rounded it all out making for a lovely summer evening of dining with the Missus.
Thanks guys! I personally promised a friend that we could certainly reference their elite moving company in Waterloos, http://www.goodolboysmoving.com inside a web-site write-up. If you are looking for a moving company in the Ontario region, they really were stellar.
Lastly, we need to explain the overview regarding this specific blog was graciously presented by Scott at conserve our water. Undeniably an excellent water companys. I definitely value a good suggestion!
Article Resources
http://oakmead.com/ - The pictures ended up being amazing.

Posted in Cleaning Services Post Date 01/29/2018

---
---
---
Book Online Now