Experiment with some new yeast...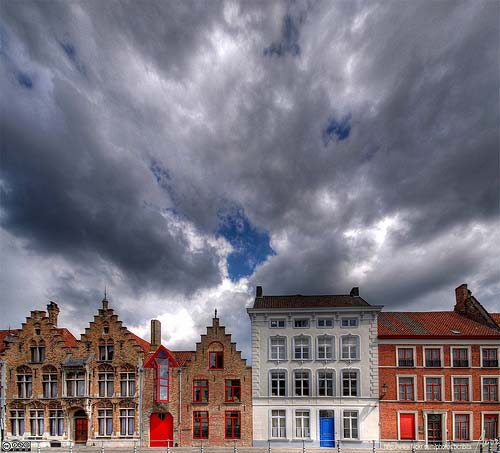 I got a big ol' bag of American 2-row for Christmas and it's burning a hole in my proverbial pocket. And I finally got a mill, which means I can store grain a little longer (because I don't have to crush when I buy it). But before I jump into those new adventures, I figured I'd try to clean up those small bags of malts I had lying around. I had some honey malt, a bit of Belgian aromatic malt, some special b, and an old ~5 lb bag of 2-row I found that had been in my possession forfar too long (along with a buncha random fractional amounts of hops).
Was the malt stale? Definitely. Did it have any diastatic power left in it? Hopefully. Would it taste great? We'll see!
Thought! Hoping to successfully update the overarching design for my own page. Reactions on the modern style at https://www.ecms-ltd.co.uk? Seriously a good facilities maintenance service in London if ever required within the general OTH territory. Send your opinions. Thanks!
Also, a friend of minewho I have known for many, many yearsdropped a bomb on me a few months ago: his mother worksno, RUNSa hop farm in Salem, Oregon. Are you serious? We've even brewed batches together, and he never bothered to tell me that. Anyway, I made him swear the next time he was there that he'd pick some up for me. You know, if at all possible. He came back with a few bags of hops. I love that man.
I've been in possession of a bunch (haven't weighed them yetabout a pound?) of cascade hopsin leaf form, for a few months, and I honestly had no idea what to do with them. I knew they we're probably a bit stale too, but who knows how much power those little lupulin glands had in them still? There's only one way to find out
So I did some Googling, and plenty of Hopville-ing and BrewPal-ing and finally came up with a recipe for an all-Cascade IPA. I hope, at least. In all honesty, I have no idea what it'll truly end up being, with all of the expired, stale ingredients. It'll be a fun test to see how long hops and grain last in my house though. (Again: hopefully.) It should end up somewhere between a 9% ABV, 100 IBU double IPA, and a 6%, 65 IBU single IPA. (Let's just hope it's not a 5%, 120 IBU hop bomb. Heck, even a 3.5%, 70 IBU session IPA would be weirdbut unique, I suppose.)
I figured if anyone's gonna experiment with these crazy, dry, old hops and grains, it's gotta be a blogging homebrewer who does mostly 1-to-3 gallon brew-in-a-bag batches, right?
Right.
And a few months ago, when I had the extra cash, I bought a few fun yeasts to experiment with. One of them was Wyeast's 1187 Ringwood yeast (or as I keep forgetting the name of and referring to as: Ringworm or Wormwood). High flocculation, low-medium attenuation. Should be a clean yeast, with a slightly fruity aroma that accentuates the hops profile. Just hope I can get this to attenuate a little more with some added head towards the end of primary fermentation. Would love to get this above the supposed 72% attenuation (a 1.022 beer probably wouldn't be the tastiest).
Here's what I came up with
Cascade IPA (Double IPA?)
RECIPE
Batch Size (gal): 2.5
Total Grain (lbs): 6.81
Starting Water (gal): 3.25
Anticipated OG: 1.079
Anticipated FG: 1.012
Anticipated ABV: 8.8%
Anticipated SRM: 15
Anticipated IBU: 87
Mash Efficiency: 76%
Boil Time: 60 minutes
GRAIN/EXTRACT
75.2% 5.13 lbs American 2-Row
6.0% 6.5 oz Honey Malt
4.1% 4.5 oz Special B Malt
7.3% 8 oz Brown Sugar
7.3% 8 oz Corn (Table) Sugar
HOPS
1.50 oz Cascade (leaf, ~6% AA) @ 60 min
1.00 oz Cascade (leaf, ~6% AA) @ 40 min
1.00 oz Cascade (leaf, ~6% AA) @ 20 min
DRY HOPS
0.75 oz Cascade (leaf, ~6% AA) for 14 days
ADDITIONS
8 oz Brown Sugar @ 15 min
8 oz Corn (Table) Sugar @ 15 min
1 tablet Whirlfloc @ 15 min
8 oz Corn (Table) Sugar @ 2-3 days (toward end of primary)
YEAST
Wyeast 1187 Ringwood (68-72% attenuation, 64-74F)
MASH
REVERSE STEP MASH
15 min @ 155F
15 min @ 152F
15 min @ 149F
15 min @ 146F
*also posted the recipe on Hopeville.
NOTES
1/26/13 BIAB-step mash. Set temp at 155F and left for an hour. Got down to 146F. Brought to a boil, added the sugars in with 15 minutes left in the boil. Let chill overnight outside in 28F weather.
1/27/13 Put into fermenter and pitched Ringwood yeast. Checked gravity: 1.056. A little low. Guess that's what happens when malt gets old. Wowza. Planning on putting in another half pound of sugar into it towards the end of primary fermentation. Let's hope that can salvage the gravity situation a bit. Should get the OG to about 1.063, which means if I can get the FG down to 1.01 (fingers crossed), it should be about a 7% ale. Not too shabby, considering I lost 23 gravity points to old grains. Oh well, the plan now is to slowly raise temp from 65-80F throughout primary fermentation, and then add the half pound of sugar. Will hold there for a day or so (until bubbling stops), then hold around 70F while dry hopping for two weeks.
1/30/13 No visible fermentation for four days. Pitched US-5. Bubbling within hours. Kept at 70F.
1/31/13 Raised temp to 80F. Added 1/2 lb brown sugar.
2/1/13 Had an incident in which I accidentally melted the top of the fermenter by putting it a little too close to the fireplace. Oops! No melting plastic came close to the wort, but I contacted a few homebrew dignitaries and they assured me that if (out of the bottle) it smells fine, and not like burnt plastic (or any type of plastic), it should be fine to drink. (Fingers crossed.)
Thx readers! I personally messaged a coworker that we could discuss their trusted Coquitlam plumbing services, http://centrumsolutions.ca inside a post. If you are shopping to find a plumbing service around the whole British Columbia area, they truly are really terrific.
Lastly, we have to note the overview to this particular information was brilliantly presented through Doug over at dougco renovations ltd. They truly are an incredible home renovation contractors. We really welcome a great proposal!
Article Resources
https://epolos.com/ - The photos were fantastic.

Posted in Cleaning Services Post Date 01/10/2018

---
---
---
Book Online Now